In the November/December 2020 edition of Student Housing Business, Tailwind Group was featured in the article "Taking Off" written by Randall Shearin.
Taking Off
Minnesota-based Tailwind Group has steadily expanded its footprint and now owns and manages 8,500 beds.
By Randall Shearin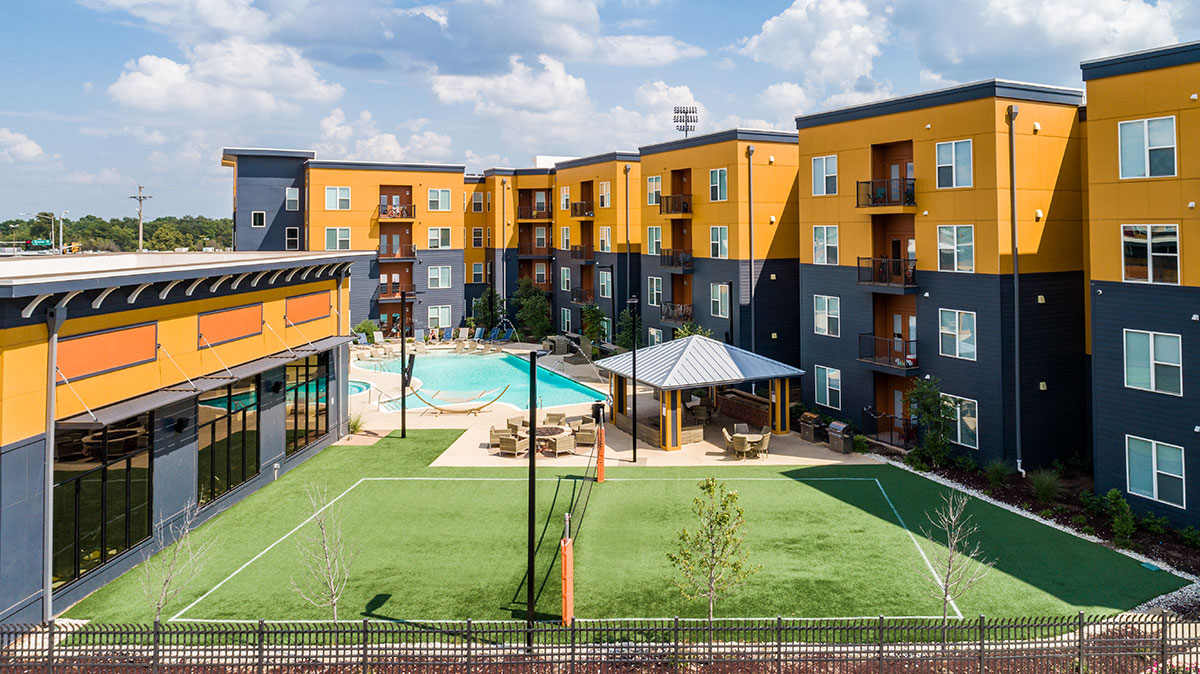 Excerpt from the article…
After September 11, 2001, two Minnesota-based corporate pilots, Kyle Smith and Reggie Reed, concerned about the uncertainty of the airline business, decided to diversify their incomes by investing in real estate. Recognizing that off-campus student housing had taken hold at many Southeastern campuses, they suspected the same thing could be done in the Midwest. Focusing on their home market of Mankato — home to Minnesota State University (MSU) — Smith and Reed began by purchasing small single-family properties and flipping them. In 2005, they partnered with two other investors — Michael Sather and Kyle Smith's brother, Landon Smith — and created Tailwind Group to invest in larger student housing projects. The partners all had other jobs at first, but that quickly changed when they purchased a 400-bed apartment community in Mankato.

In 2008, the company partnered with another local developer to build College Town Mankato, a 456-bed cottage-style student housing project close to the MSU campus. From 2008 to 2016, the company continued to develop properties and grow its management business in Southern Minnesota, adding some retail and commercial properties. During that time, the company also developed The Quarters, a large student housing complex across the street from College Town in Mankato, and several retail and office properties in the city.

With MSU's enrollment stable at around 15,000 students, Tailwind realized that having nearly 2,000 beds in the market, plus over 900 beds owned by American Campus Communities, combined with the scattered site beds by other off-campus owners, the Mankato market was pretty full. In 2016, the company turned its attention to other markets. The company purchased a student housing community near the University of Northern Iowa in Cedar Falls from The Scion Group. The company also purchased land in Iowa City near the University of Iowa for development and acquired a turn-around project in East Lansing, near Michigan State University. In Iowa City, the company developed an 892-bed project called The Quarters at Iowa City. By the end of 2017, the company had nearly 5,000 beds under management in four separate university markets.
Read the entire article at StudentHousingBusiness.com.