Tailwind Group capitalizes on real estate opportunities in acquisition, development and management. We identify underserved and undervalued markets that have a strong college or university population and lack of a robust commercial presence. We are unconventional thinkers who cannot and will not be out-hustled by any competitor.
In the early 2000s, our founding partners, two of whom were working as corporate airline pilots, identified a real estate trend taking hold in the southeastern United States: purpose-built student housing. These residential properties were rich in both amenities and community appeal—and were not yet apparent in the Upper Midwest. An investment strategy was pioneered that focused on bringing purpose-built student housing to southern Minnesota and beyond.
Tailwind Group was created in 2005 by its four founding partners: Kyle Smith, Reggie Reed, Michael Sather, and Landon Smith. Their first ten years in operation were focused in Mankato, MN—where the corporate headquarters remain today. During that time, a portfolio of student rentals was built through acquisition of single-family homes, duplexes, and small apartment complexes. In 2010, Tailwind Group and Jon Kietzer developed and constructed its first purpose-built student housing project—College Town Mankato. This $20 million, 456-bedroom project was the first of its kind for Minnesota State University students, offering cottage style homes, private bedrooms and bathrooms, high-end finishes, outdoor pool, indoor hot tub, workout facility, free tanning, and common area study space. This development was a launching point of future growth and development for Tailwind Group in the student housing sector.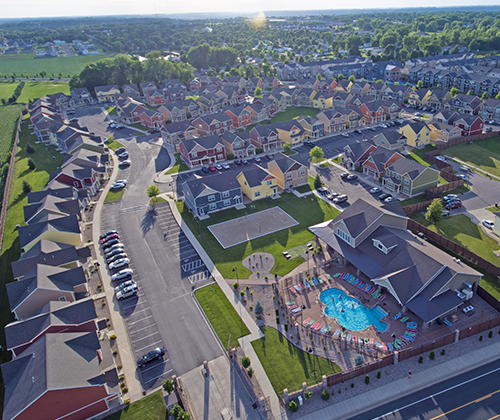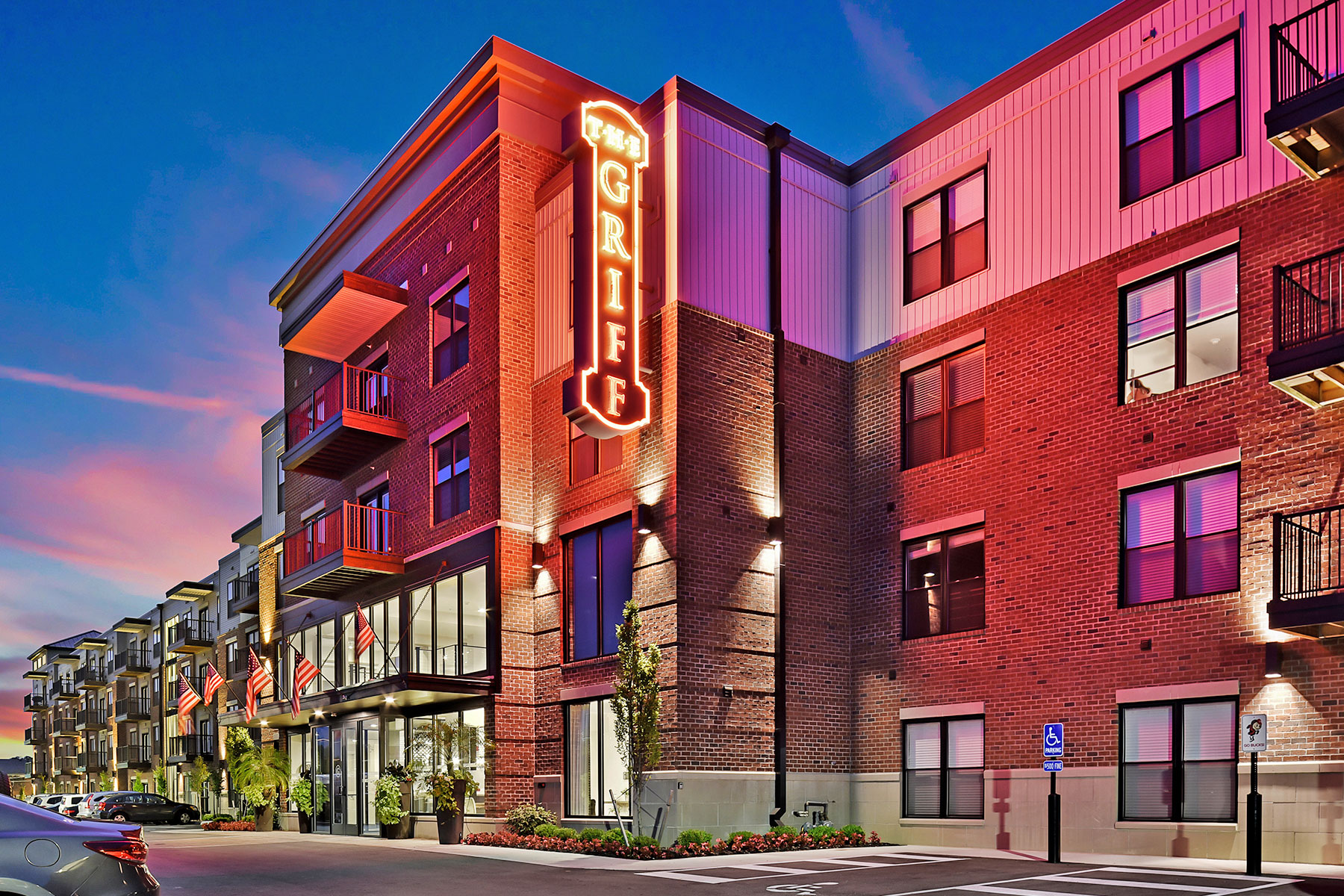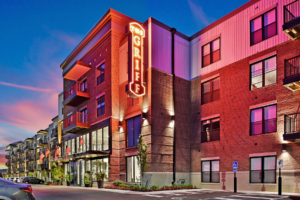 By 2016, Tailwind Group had become a household name in southern Minnesota for its rapid growth and development of residential, commercial, and retail spaces.  Its first acquisition outside of Minnesota was a purpose-built student housing community in Cedar Falls, IA.  After that acquisition, Tailwind Group experienced a period of exponential growth that saw its bedroom count rise from 2,500 to more than 8,000 within a few short years. At the same time, Tailwind Group's corporate support team increased from four partners to 25 professionals; the company's property management team quadrupled from 30 full-time employees to more than 120. This rapid growth and expansion have given us the opportunity to expand into reputable college towns such as Tuscaloosa, AL, Columbus, OH, Iowa City, IA, and East Lansing, MI.
Over the last fifteen years, Tailwind Group has earned a stellar reputation for pioneering new standards in purpose-built student housing—and for meeting or exceeding investor returns on all legacy properties. Today, Tailwind Group and its entities provide asset management services for more than 30 properties across the United States, generating annual revenues in excess of $50 million. With more than $550 million in assets under management and a solid track record of successful projects, Tailwind Group is recognized as a national provider of real estate investment opportunities.
As Tailwind Group continues to build upon its past successes, all signs point to a rewarding future.
Our History
2005

2008

2010

2014

2015

2015

2016

2017

2018

2019

2019

2019

2020

2021

2021

2021

2021
Tailwind Group acquires, renovates, and rebrands College Station at Minnesota State University, Mankato. Increases monthly revenues by $32,000 and occupancy from 80% to 99% within 12 months. Sells property for $10.8 million in 2016, returning $5.5 million in total proceeds over the life of the investment.