Tailwind Group is focused on building and sustaining unique, amenity-rich developments. We strive to create a setting where property values exceed market trends and people understand the true meaning of community.
Ownership Group
Since its inception, Tailwind Group has been led by its four founding partners: Kyle Smith, Reggie Reed, Michael Sather, and Landon Smith. Their leadership and guidance have helped grow the company exponentially. Each partner brings extensive investment, finance, and asset management experience to the team, as well as a broad network of industry and financial relationships. Most important, the four partners share an entrepreneurial vision. Their foresight in identifying purpose-built student housing as an emerging trend in the southern Minnesota real estate market has undoubtedly led to one of Tailwind Group's greatest strengths: deep-seated experience in a relatively new asset class.
Kyle Smith
Kyle's strategic vision has been vital to the success and continued growth of Tailwind Group. He spends much of his time generating new business opportunities in both the student housing and commercial sectors and is responsible for establishing Tailwind's investment partners. Kyle's ability to strengthen and develop positive community relationships is an invaluable quality and his unique perspective and insight provides the company with a solid direction from which it can deliver a first class product while achieving sustainable results.
Holding a Bachelor of Science degree in Business Management from Minnesota State University, Kyle has not only been active in real estate development, but his business experience also includes aviation, health & fitness franchising and the food service industry. This entrepreneurial prowess and diversity is an essential element in Tailwind Group's success and provides the organization with a proven and trusted leader.
Kyle enjoys spending time with his family and attending sporting events when he's not in the office.
Kyle Smith
Founding Principal
Reggie Reed
Reggie serves as the principal facilitator of Tailwind Group's daily operations, the vast majority of which he helped to standardize when co-building the company from scratch. He continues to fine-tune the processes that enable Tailwind Group to recreate its success in student housing markets around the country. Reggie also oversees the regional management and development of Tailwind Group's corporate staff, customer relations, and facilities management.
A former pilot and airline training specialist, his background lies in crew resource management and standardization best practices. His experience in getting from point A to point B safely, efficiently, and cost-effectively became the basis for Tailwind Group's approach to property management. Reggie's expertise in operating guidelines and procedures, along with his ability to foster productive teams, has been pivotal in achieving growth that exceeded forecasts by more than 250%.
Reggie began his real estate career in 2002 with the acquisition of several investment properties located throughout southern Minnesota. His 16-year career in aviation saw him rise from first officer to captain to a member of the airline's training department. Reggie is a licensed real estate salesperson in Minnesota. He holds a bachelor's degree in business management and economics from Minnesota State University.
When he's not in the office, Reggie enjoys spending time with his family, snow skiing, watching Iowa Hawkeye sports and flying.
Reggie Reed
Founding Principal
Michael Sather
Michael oversees all the company's assets under management in addition to all financial aspects of Tailwind Group. His day-to-day activities include reviewing project-level operating and construction budgets, full-scale project underwriting, five-year cash flow planning, and cultivating relationships with banking and capital partners.
In addition, Michael is heavily involved in the initial stages of all Tailwind Group projects. His ability to complement a project's vision with creative finance models ensures a strong real estate investment for Tailwind Group's equity partners. Michael's meticulous yet forward-thinking approach is driven by his dedication to developing properties that benefit tenants, investors, and communities.
Michael holds a bachelor's degree in finance, insurance, and real estate from St. Cloud State University. Prior to founding Tailwind Group, he was a leader in the southern Minnesota banking industry, working first as a commercial loan officer and then as a loan portfolio reviewer. His primary focus was on underwriting and analyzing real estate projects on behalf of the bank. In 2005, Michael served as a core founding member of the de novo Bridgewater Bank, which successfully completed an IPO in 2018. Having spent nearly a decade in such a highly regulated industry, he brings valuable expertise and perspective to Tailwind Group.
In his free time he enjoys spending time with family, watching his kids sporting events and traveling with his family. Michael also finds time to relax on the water fishing and enjoying all that nature has to offer. 
Michael Sather
Founding Principal
Landon Smith
Landon has been instrumental in the development of Tailwind Group's innovative leasing and marketing strategies. His roles include strategically structuring leasing contracts and managing pre-leasing activities, securing new deals, and evaluating new markets. He also leads Tailwind Group's customer acquisition strategies.
Having worked with college students for more than 15 years, Landon has a deep-seated understanding of Tailwind Group's customer base. He spends much of his time out in the field, growing relationships within student housing communities. Landon's insight has been critical to Tailwind Group's ability to successfully anticipate market trends and capitalize on the critical pre-leasing period. His dynamic and hands-on approach to advertising and marketing delivers fresh concepts that engage Tailwind Group's target audience.
Landon graduated from Minnesota State University, with a bachelor's degree in economics. He is a licensed real estate broker in Minnesota.
Outside of the office, Landon enjoys spending time with family and attending sporting events.
Landon Smith
Founding Principal
Lane Gravley
Joined Tailwind: October 2020
College: Crown College
Major: Business Management with a minor in Business Ethics
As the President, Lane guides and oversees all departments in the organization to ensure the mission and vision of Tailwind Group is being carried out. Whether it's team building, organizational structure, business communication, P & L management, supporting culture development, or helping prepare the company for significant growth, his leadership continues to improve the foundation that has been built over the past 15 years.
In his free time, Lane loves sports of all sorts. He would much rather participate than watch and enjoys cycling, pickleball, and basketball the most. He is a tortured Minnesota sports fan, but insists our world series wins were not that long ago. Lane is most proud of his large family and enjoys active time with them whenever possible.
Brandon Smith
Joined Tailwind: September 2014
College: Northwestern College
Major: Business Management & Finance
Brandon oversees the general operations and development of Tailwind Group. On the operations side, he leads a team of 100+ employees that are responsible for the management, leasing, and maintenance of all assets in Tailwind Group's student housing portfolio. He also focuses on making the entire operation of the organization more efficient and scalable as Tailwind Group continues to grow. On the development side, Brandon uses his sales and project management background and expertise to provide key feedback when analyzing new opportunities in a market; whether a turn-key acquisition, major renovation, or ground-up construction opportunity.
Brandon is an avid Minnesota sports fan, which is the cause of most of his stress. To de-stress, he enjoys hanging out with his wife and friends, golfing, hiking, obsessing about his lawn, and trying to grill the perfect steak.
Brandon Smith
Vice President, Operations & Development
Krystal Pierce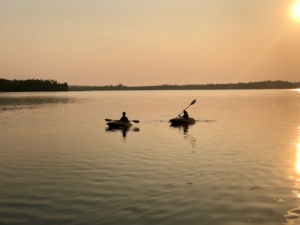 Joined Tailwind: September 2019
College: University of South Carolina and William Mitchell College of Law
Major: Political Science and Law Degree
Krystal is responsible for overseeing all legal matters, activities, and relationships within the organization. These legal matters include all real estate transaction activity (acquisitions, dispositions, refinances), execution of letters of intent, purchase agreements and leases, and handling of all tenant-related legal matters. All legal activity leading up to a transaction is spearheaded by Krystal; including due diligence, review of loan and construction agreements, title work, settlement statements, and other closing documents. Krystal also plays a prominent role with Tailwind Group's investors, managing both relationships and capital contributions.
In her spare time, she enjoys traveling, fishing, camping, and doing everything sports related with her family. She is active at her children's school, where she is the legal counsel for the PTO and a junior achievement instructor. She is also active in the children's ministry at her church.
Krystal Pierce
Vice President, Legal & Administration
Kate Walters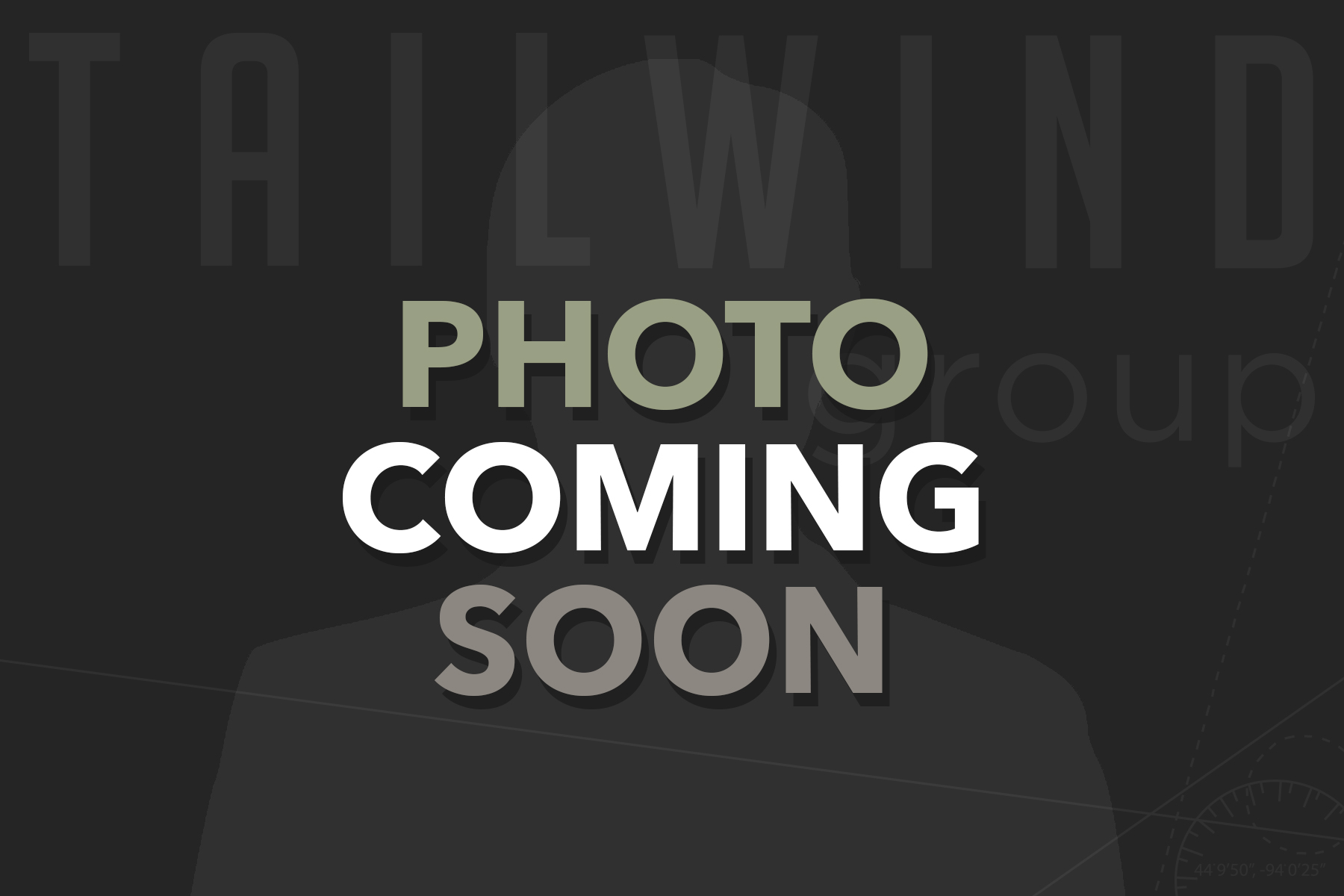 Joined Tailwind: December 2020
College: Minnesota State University Mankato
Major: Finance and Minor in Business Administration
As the Director of Accounting, Kate will refine and build out higher accounting practices such as corporate cash management, loan consolidation and payoffs, balance sheet reporting, income statements, and more.
In her free time she likes to spend time with her 3 kids and husband. They enjoy being outside on the water, at sporting events, and on the golf course.
Kate Walters
Director of Accounting
Chad Friedrichs
Joined Tailwind: February 2021
College: South Central College
Major: Accounting
Chad is the Accounting Manager and helps with everything from paying vendors and handling payroll to closing the books on time for the Corporate entities, Residential, and Commercial.
Outside of work, he loves spending time outdoors. He's an avid bowhunter and enjoys the challenge of trying to outwit the finely honed instincts of a whitetail deer or turkey. He enjoys the peace and solitude in a canoe when he camps and paddles in Minnesota's Boundary Waters. And he loves spending time with his wife and children, especially trips to their favorite family vacation spot, Walt Disney World.
Chad Friedrichs
Accounting Manager
Madeline Smith
Joined Tailwind: March 2013
College: Minnesota State University, Mankato
Major: General Finance with a minor in Business Administration
Madeline manages the financials for the properties located in Ohio, Michigan, South Dakota, and Indiana. She also works closely on new development projects where she manages the construction loan and distribution.
In her free time Madeline enjoys long walks outside with her husband and her dog, Nala. She also enjoys traveling to Wisconsin to see her family, playing recreational volleyball with friends, spending quality time with her 5 nephews, and long vacations to get away and explore.
Madeline Smith
Senior Property Accountant
Michael Kaufman
Joined Tailwind: March 2021
College: Century Community College and The University of MN – Twin Cities
Major: Accounting
Michael manages the financials for the commercial properties. He also works on new construction projects and new acquisitions as they present themselves.
In his free time, he is a high school, college, and men's amateur baseball umpire. He also officiates high school football and wrestling in the fall and winter. When not officiating, he likes spending time with his wife and supporting their 4 kids – oldest son goes to school at Chicago Loyola University, oldest daughter is a member of the security forces in the USAF stationed overseas, younger daughter is a junior in high school, and younger son is a sophomore in high school.
Michael Kaufman
Senior Property Accountant
Zach Kaufenberg
Joined Tailwind: October 2020
College: Minnesota State University, Mankato
Major: Accounting (Masters & Bachelors); Minor in Business Administration
Zach's job duties revolve around managing the financials of various student properties located in Minnesota and South Dakota. He also does daily cash reconciliations for these properties and gets involved with the related accounts payable functions on a day to day basis.
Outside of work he enjoys spending time with friends and family. He loves to ride his four-wheeler in the river bottom and loves to watch Minnesota sports (Vikings, Twins, Timberwolves, Wild). He also enjoys listening to country radio and attending live concerts.
Zach Kaufenberg
Senior Property Accountant
Kristin Moorhouse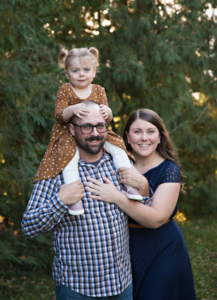 Joined Tailwind: June 2016
College: South Central College
Major: Accounting
Kristin is a Property Accountant for our Accounting department.
Outside of work she enjoys spending time with her husband and daughter. She loves to travel, attending sporting events, and hanging out with friends.
Kristin Moorhouse
Property Accountant
Samantha Nordlie
Joined Tailwind: August 2022
College: Gustavus Adolphus College
Major: Bachelors in Secondary Math Education, Masters in Curriculum and Instruction
Samantha is the Property Accountant for 4 Tailwind Properties located in Florida, Iowa, Ohio, and Oklahoma. In her role, she does the daily reconciliations and accounts payable for the four properties. She also handles the budgets and month end reporting for the properties.
Outside of work she greatly enjoys being a mom to her two children, Harrison and Raegan. If she is not busy working or being a mom, she greatly enjoys sitting down and reading a good book, taking long walks, and playing indoor volleyball with her friends.
Samantha Nordlie
Property Accountant
Brody Nielsen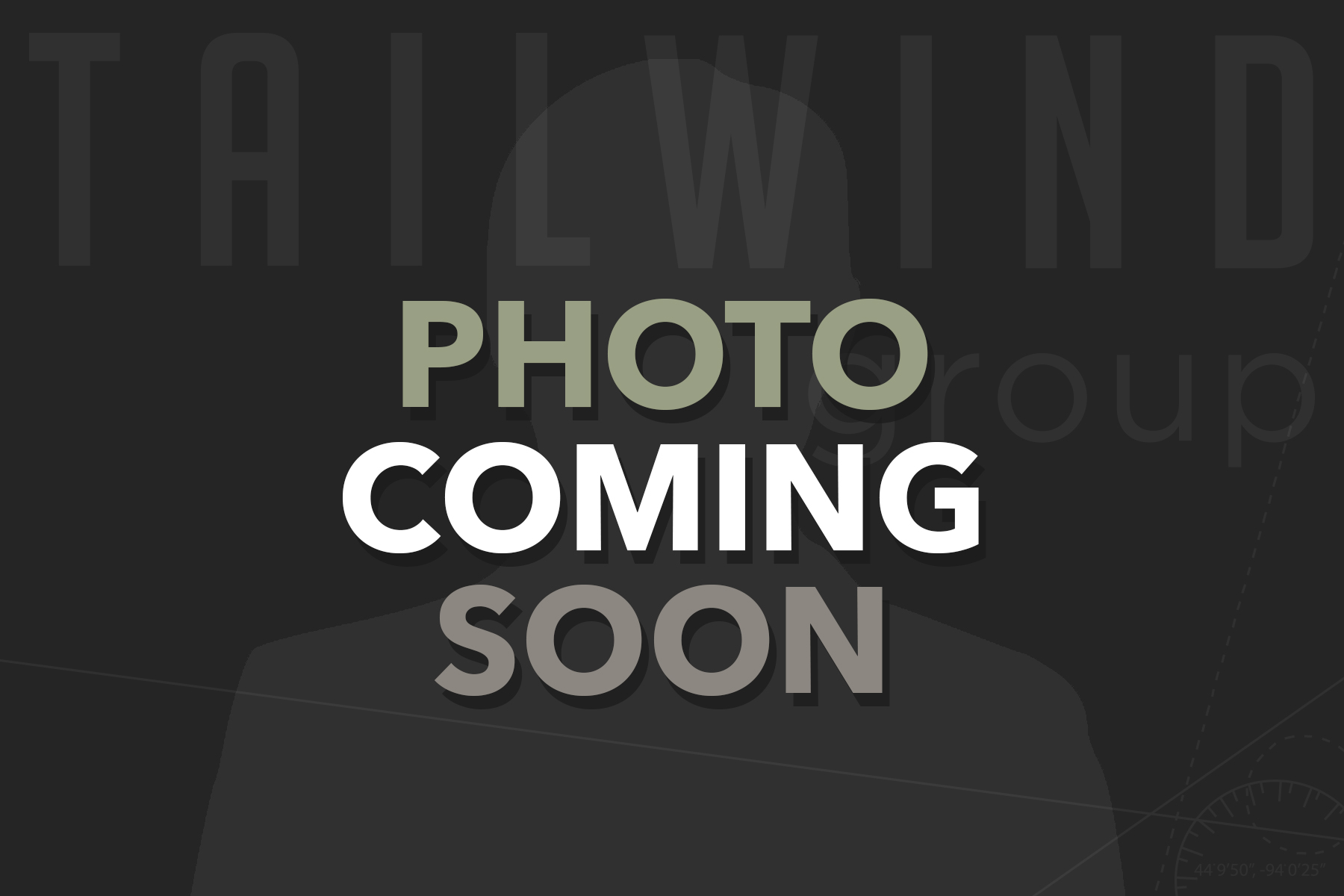 Joined Tailwind: December 2020
College: Minnesota State University, Mankato
Major: Finance
Brody started at Tailwind as an accounting intern and is now a Property Accountant. He does everything from processing mail, creating and submitting invoices, taking care of month end property accounts, credit card accounts, to other miscellaneous projects that are sent his way.
His hobbies include hunting, surfing/wakeboarding, and wrestling.
Brody Nielsen
Property Accountant
Alissa LaDuke
Joined Tailwind: June 2021
College: Concordia University, St. Paul
Major: Bachelor's in Accounting
Alissa manages the bank reconciliations, accounts payable, and month end reports of various student properties located in Minnesota, Michigan, and Iowa. Additionally, she researches and analyzes several of the corporate accounts.
Outside of work, you can usually can catch her snuggling up with her two dogs, Oliver and Winston on the couch watching any new crime/drama TV series. She's a big foodie, so food trucks or fairs are her happy place to try new food, but she tends to lean towards Asian and southern dishes the most!
Alissa LaDuke
Corporate Accountant
Betsy Dornfeld
Joined Tailwind: May 2011
College: Minnesota State University, Mankato
Major: Corporate Finance
As the transactions manager for Tailwind Group, Betsy's responsibility is to ensure acquisitions, dispositions, and refinances close smoothly and efficiently. She keeps the transaction organized and moving forward by tracking deadlines, gathering all necessary documents, and provides support to the entire Tailwind team. Betsy also plays a very important role in assisting in all legal matters as our in-house attorney's, Krystal Pierce, assistant. As part of that role, Betsy drafts, reviews, and manages all legal matters being handled by our attorney.
In her free time, some of her favorite things to do are watching football, going to happy hours, spending time with friends and family, and playing with her dog, Stella.
Betsy Dornfeld
Transactions Manager/Legal Assistant
Whitney Dickinson
Joined Tailwind: October 2019
College: Buena Vista University – Storm Lake, IA
Major: Bachelor of Arts – Communication; Master of Arts – Organizational Leadership
Whitney facilitates and manages our employee relations program and future career development opportunities for our employees. In addition, she oversees the online training platform and supports specific HR duties such as finding new talent and onboarding.
In her free time, she enjoys spending time with her husband, Austin, daughter Landry, and golden retriever, Dakota. You will most likely find her curled up with a good book, watching the UWEC Blugold football team (her husband is the Defensive Coordinator), or hanging out with family & friends!
Whitney Dickinson
Communication and Employee Experience Manager
Miranda Koeck-Johnston
Joined Tailwind: July 2015
College: South Central / Minnesota State University, Mankato
Major: Dental, Sociology, Corrections
Miranda serves as a link between management and employees. She assists with planning and coordinating of administrative functions for Tailwind Group. She oversees all HR functions including benefits and compensation, employee relations, conflict resolution, recruitment, onboarding and retention as well as payroll preparation.
Miranda spends most of her time away from work attending her two younger son's sporting events or getting them from one event to another. In the summer she enjoys gardening and getting her hands dirty with one creative project or another. You can often find her with her nose in a book or spending time with friends and family. Her favorite sport to watch is football, but her favorite sport to participate in, is shopping!! – That's a sport right???
Miranda Koeck-Johnston
Human Resources Manager
Lauren Peterman
Joined Tailwind: August 2022
College: Minnesota State University – Mankato
Major: Photography and Minor in Art History
She handles various kinds of administrative requests and queries to provide support to managers and employees, which includes organizing travel and meeting arrangements, preparing reports, and assisting in daily office needs. She also manages inventory for employee anniversaries, birthdays, and new hire gifts.
Outside of work, she enjoys spending time at home catching up on her favorite shows and going on nature walks. She loves to travel and spend most of her summer out at the lake with friends and family.
Lauren Peterman
Administrative Assistant
Jayme Edin
Joined Tailwind: March 2022
College: Florida Gulf Coast University
Major: Accounting
As the Director of Asset Management, Jayme ensures that our portfolio of student housing and commercial properties are actively monitored for financial performance, loan covenants, and achieving investor's expectations. He also oversees all the financial modeling and underwriting the finance team undertakes to ensure decisions regarding our current portfolio and business opportunities are made with timely and accurate analysis.
He's an avid sports fan, in particular football and hockey, and is convinced the Minnesota High School Hockey tournament is the best annual sporting event in the country. He also loves to read, camp, travel, and spend quality time with his family.
Jayme Edin
Director of Asset Management
Nick Sheak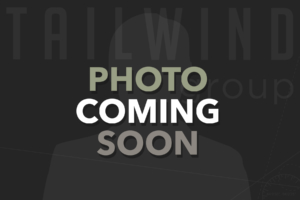 Joined Tailwind: September 2020
College: Gustavus Adolphus College | St. Peter, MN
Major: Accounting
As the Director of Investments, Nick provides portfolio analysis surrounding the current residential and commercial portfolio, while also doing research for residential acquisition opportunities and ground-up development projects, prompting Nick to analyze complex business opportunities and issues to provide actionable insights into current and future investments and influence decision making.
Outside of work, Nick enjoys spending time with family and friends, golfing, running, smoking meats, and supporting local restaurants and breweries. 
Nick Sheak
Director of Investments
Betsy Howerton
Joined Tailwind: December 2021
College: Minnesota State University, Mankato
Major: Majors in both Finance and Marketing
Betsy is a Financial Analyst and provides adhoc and monthly portfolio analysis surrounding the current residential properties, while also providing support for residential acquisition opportunities.
Outside of work Betsy enjoys coaching gymnastics, hiking with her husband and their dogs, traveling, spending time on the lake in the summer, and getting together with family and friends.
Betsy Howerton
Financial Analyst
Kelly Mayo
Joined Tailwind: September 2013
College: Metro State University
Major: Criminal Justice
Kelly is responsible for Tailwind Group's commercial property portfolio. He manages the day-to-day operations of the retail and office building properties. This includes coordinating and supervision of property maintenance, capital improvements, tenant improvements, collecting rents, tenant relations, annual operating budgets, financial reporting and maximizing the overall property Net Operating Income.
His passions outside of work are family, friends, and fishing.
Kelly Mayo
Senior Commercial Property Manager
Molly Anderson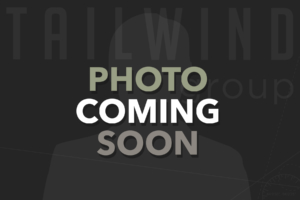 Joined Tailwind: November 2017
College: South Central
Major: Medical Assistant
Molly is responsible for managing all of the Mankato Commercial Properties. This includes property maintenance, tenant relations, collecting rent, and financial reporting. 
In her free time, Molly enjoys spending time with her family and friends, camping, traveling, and riding motorcycle with her husband. 
Molly Anderson
Commercial Property Manager